Choose the NYC Walking Tour that's Right for You!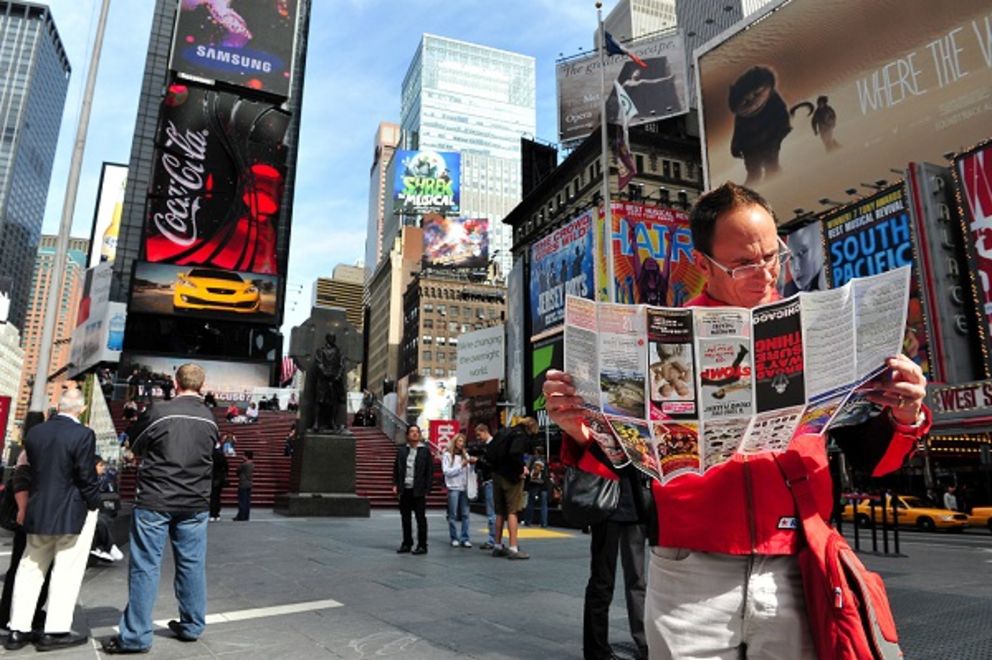 Walking tours are a great way to explore more than just the major tourist attractions in a city. Not only do they allow you to learn about the different neighborhoods that make up the area, but you can choose any spot you would enjoy most as well. New York City has a plethora of walking tour options ranging from historical tours to food tours, and even museum or attraction tours. Think of what your interests are, and you are very likely to find a walking tour in NYC that will suit your tastes.
NYC Food Tours
New York City is a melting pot of so many cultures and cuisines, and a great way to explore the city is with your stomach! Food tours such as Nice Guy Tours, Foods of New York, and many more will have you exploring different neighborhoods through the restaurants and cuisines that have put them on the map. On these tours, you will walk through the neighborhoods and learn the history of their culture and food as you walk from restaurant to restaurant. These tours average three to six food stops and will leave you stuffed and full of neighborhood history.
NYC Historical Tours
While food tours can be above some visitors' budgets, a lower-cost walking tour option would be a guided walking tour through a specific area. These tours are often organized according to neighborhood, and they will delve further into the history of a specific area. The tour guides might talk about the architecture, famous buildings, historical events that occurred in the area, or just the history of the people who live there. A few notable tours to check out include New York Tour1 which offers tours throughout several different Manhattan neighborhoods, and Urban Adventures which offers the Hamilton Happy Hour Tour, so you can explore the history of our country's financial institutions and the life of Alexander Hamilton. Many tour guides will also often recommend places to eat while on the tour, so you can explore your favorite cuisines on your own time.
Walking Tours with Attraction Passes
Purchasing attraction passes can offer big savings if you plan to visit many attractions during your stay in New York City. There are many attraction pass options to choose from, so as you narrow down your choices, check to see if they include any walking or food tours. This may help you make your decision more easily, while also saving you money! One option for attraction passes is The Sightseeing Pass. This offers a variety of attractions, as well as flex packages so you can mix and match which attractions you want to see.
Five Tips for Enjoying an NYC Walking Tour
Once you've decided which walking tour(s) you and your group will embark on, here are five tips that can help you enjoy and make the most out of your tour:
Bring cash. Tour guides work hard to provide information and enjoyable tours. Tips are always appreciated if you enjoyed the tour, so be sure to have cash on you. Cash is also useful for purchasing a drink or a snack from street vendors who do not accept cards.
Listen to your tour guide's personal recommendations.
Wear comfortable clothing and dress in layers.
Bring a bottle of water. Food tours will often offer a bottle of water, but walking tours will not.
Get to know the other people on your tour. Everyone plans their vacation differently, and you may be able to learn about attractions or places to visit that you had not heard of and get advice from other visitors.