Museum Spotlight Part 2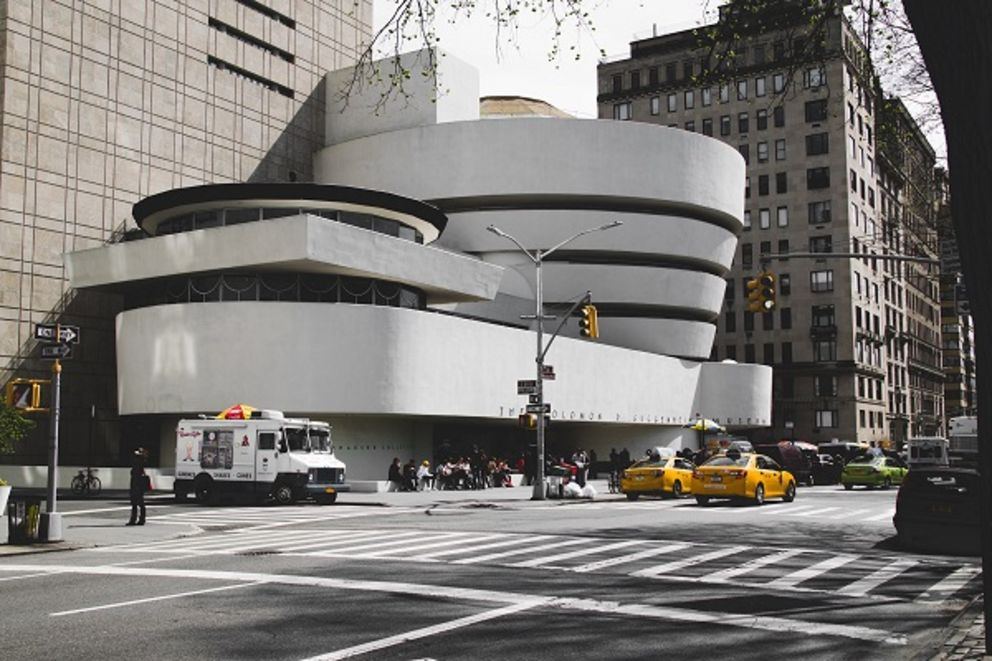 In the last museum post, we focused on the Met, the American Museum of Natural History and MoMA. These three museums are the likely the most famous of NYC museums, but there are so many more worth visiting. If you appreciate modern art, you won't want to miss The Guggenheim and The Whitney.
Solomon Guggenheim Museum
The Solomon R. Guggenheim Museum, often referred to as The Guggenheim, is an art museum located at 1071 Fifth Avenue on the corner of East 89th Street in the Upper East Side. General admission tickets include access to all exhibitions on view and a daily 2pm guided tour.
Tickets cost $25 for adults, $18 for students and seniors (65 years +) with valid ID, and free for members and children under 12.
Take advantage of their "Pay-What-You-Wish" Evening at the Guggenheim every Saturday from 5-8 p.m. where you can pay what you wish for admission. Suggested admission is $10 and is cash only.
Other discounted or free tickets are available through AAA, UnionPay Credit Card, Guggenheim membership, American Association of Museums, Blue Star Museums, Cool Culture Family Pass, Culture Pass, International Council of Museums, Museums Council of New York City, Pratt Institute and select college ID cardholders. You can view all discounted ticket information by clicking here.
Whitney Museum of American Art
The Whitney Museum of American Art, known informally as the "Whitney," is an art museum in Manhattan located at 99 Gansevoort Street.
The Whitney is open seven days a week in July and August, including special evening hours on Fridays and Saturdays until 10 pm.
General admission tickets cost $25 for adults, $18 for seniors and students (valid ID required), $18 for visitors with disabilities with free admission for one accompanying care partner, and are free for individuals under 18 and members.
Whitney offers a "Pay-What-You-Wish" day on Fridays from 7-10 p.m. You can only purchase these tickets at the admissions desk during this time. They may not be purchased in advance. The Whitney also offers discounted or free tickets to corporate partners, active military and veterans, museum staff, ICOM members, AAM members, Museum Council of NYC members, Reciprocal Museum members, and press. For more ticket information, click here.
Whether you've visited before, or are coming to the Big Apple for the first time, the Museums in New York are some of the most exceptional in the world with so much to learn and even more to see. We hope you will take some time to visit one of NYC's famous historic museums while enjoying your stay at The Wellington Hotel.