Expert NYC Transportation Tip: Navigating the Subway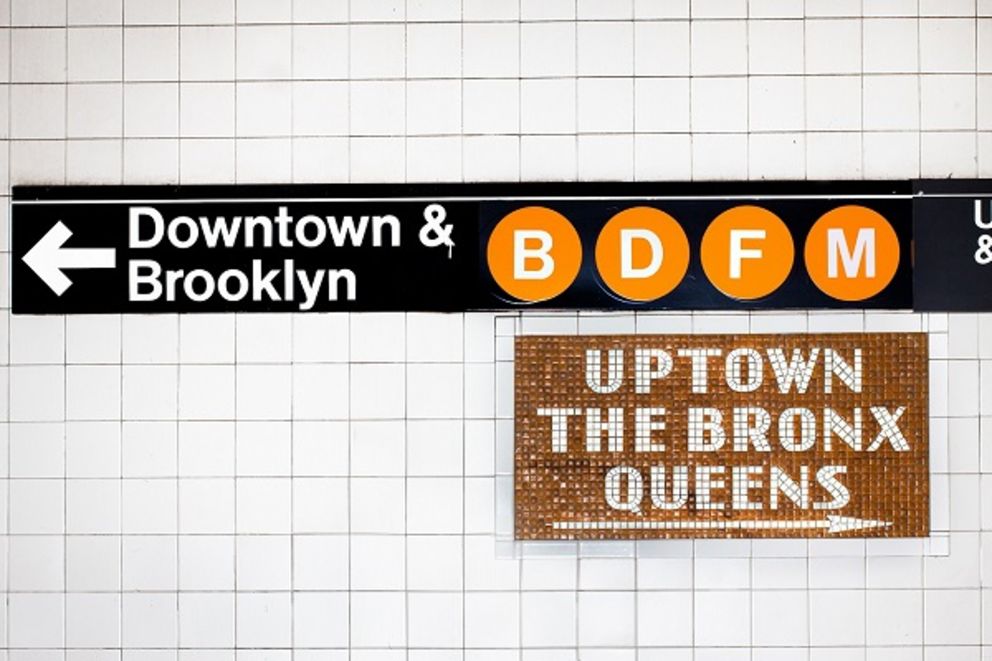 New York Subway Sign
The subway. For anyone who has never lived in a large city, the subway can be daunting. But, in NYC, the subway is easy to use and much cheaper than traveling by taxi or Uber. It can also get you places more quickly in many cases. Here are a few tips on how to use the New York City subway like a local, to help you get over any lingering nerves.
How to buy a subway ticket
Subway tickets can be bought from the booth attendant or from one of the many vending machines at the subway stations. You can buy a one-way ticket ($3.00), a 7-day unlimited ticket ($33), a 30-day unlimited ticket ($137), or you can load a card with a value of your choice, and each time you swipe the card it will deduct $2.75. If you will be visiting for seven days, the 7-day pass is a great way to save money and time by not having to constantly replenish your MTA card. If you buy an unlimited, 7-day, or 30-day pass, be aware that once it has been swiped, it cannot be swiped again for ten minutes. This means that every person in your party must have their own MTA card in order to use the unlimited passes.
Understanding Uptown vs. Downtown
When you find yourself in a subway station, pay attention to the signs that say Uptown or Downtown. These signs tell you which direction that train is going. Uptown is north and Downtown is south. When you're looking at a subway map, make note of the stop that you wish to get off at in relation to where you are. This will tell you whether you want to go Uptown or Downtown. There are very few trains that go East or West, and mainly these take you to Queens or Brooklyn.
Learning About Express vs. Local Trains
You will notice that some of the trains say they are running express or local. Express trains have fewer stops and can run during peak or off-peak times. It is very important for you to pay attention to whether the stop you want to get off at is only accessible by a local train. If that is the case, then taking an express train may lead you to the wrong part of the city or to the wrong stop. If this happens, you will have to go to the platform for the train that goes in the opposite direction and hop on the local train.
Route Closures
The subway is over 100 years old, and it has gone many years without necessary repairs. Because of this, sometimes there is construction on weekends, which can change the train schedules. Before navigating the subway during your stay, make sure to check the MTA (the Transit Authority) website for any travel service changes.
The Best NYC Subway Apps and Maps
There are many different mobile apps that you can use to help you navigate the subway in New York City. Google Maps is probably the most well-known and is evidently very accurate.
City Mapper is another great app to use. City Mapper will tell you where to stand on the platform so you can exit out of the subway towards your desired location. What we like the most about City Mapper is that you can use its subway maps offline – this is important since there is often no cell service when you're underground on the subway!
New York Subway MTA Map is another popular app. It has many of the same features as Google Maps and City Mapper, including offline maps, but you can only see the Carriage exits by paying a $4.99 app fee.
MTA (the Transit Authority) has recently created their own app. At the time of publication, the app is still new and undergoing improvements based on rider suggestions. What we like about this app is that it has the most up-to-date data on train delays and service changes. The trip planner also includes written instructions on how to get to your final destination after exiting the train.
Now you are ready to travel like a local!