5 Tips to Central Park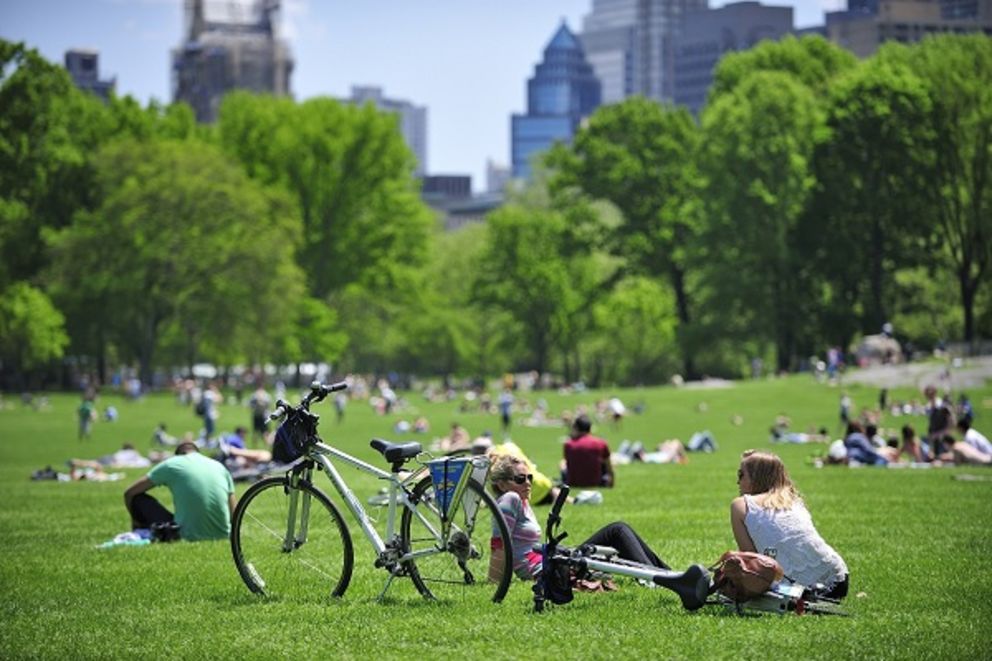 Central Park is an iconic part of New York City. Its beautiful meadows and leisurely walking paths give locals and visitors from around the world the opportunity to find a relaxing oasis in the middle of the bustling city. With 843 acres and several important landmarks to visit, Central Park is a must-see attraction when visiting Manhattan. Because of its vicinity to Times Square, it is easy to add Central Park to one's itinerary. And since there is so much going on there at any one time, here are five unique ways you can explore Central Park to add to your plans:
1) By bike
While Central Park is almost always on visitors' must-see lists, many people will only visit the southern part of the park. This is the most popular area, because of its proximity to Times Square, and includes famous attractions such as Strawberry Fields, the Loeb Boathouse, and the Bethesda Fountain. However, the northern part of the park is equally beautiful and much less crowded. Consider taking a bike ride through Central Park to see all that it has to offer. It will take about an hour to bike the entirety of the park, and this will allow you to see much more than you could on foot. Bikers are required to stay on the roads, so you will have to get off your bike if you wish to walk into the center of the park for any of the other famous and historical landmarks, including Belvedere Castle.
Bikes can be rented from several different shops around the park, for instance, the Bike Rental Central Park, Unlimited Biking, and Bike Rent NYC. Citi bike also has bike stations around the park where you can rent a bike while on the go.
2) By foot
Walking through Central Park is a very popular option, though we recommend you plan which part of the park you will want to see most, due to its vastness. The Central Park Conservancy offers scheduled tours and also has walking tours that you can download to your phone, which you can follow on your own time. The B and C subways run the length of the park on the west side, so if you are trying to visit different parts of the park in a limited amount of time, you can catch the train. This way you don't have to walk the entire way. We promise it will save you a lot of time!
3) By boat
Central Park is home to a 22-acre lake where you can rent a rowboat at the Loeb Boathouse. Some of the wildlife you can see while boating includes egrets, herons, and loons. Renting a rowboat is a unique and economical way to explore the city, at $15 per hour plus a $20 refundable cash deposit. If you do decide to rent a boat while exploring Central Park, consider visiting an ATM prior to your visit, as rentals are cash only. Click here to view more information about renting a boat at Loeb Boathouse.
4) By horse
Horse-drawn carriages are a unique way to experience Central Park like nowhere else. Most carriage drivers are very knowledgeable about the history of NYC and Central Park, which makes this tour unique while you are driven around the roads of the Park! To begin your tour, simply walk to the south end of Central Park (only three blocks away from the Wellington!).
Be mindful:
Ask for the total price prior to stepping into the carriage. Gratuities will be expected in addition to the price of the tour.
There are summer and winter weather restrictions for the safety of the horses. Carriage tours cannot operate above 87 degrees Fahrenheit or under 19 degrees Fahrenheit. They are also unable to operate during blizzards.
5) By pedicab
Pedicabs are another way to see the park through a guided tour. Similar to horse-drawn carriages, they also must stay on the main roads of the park. A pedicab can hold 2-3 people and will charge $3-$5 per minute. It is possible to be overcharged by pedicabs, so be aware of the following:
Make sure you know the price per minute before you get in the pedicab.
Price per minute must be on signs on the outside of the pedicab at all times. If you don't see the price, go to a pedicab that has visible signs.
Rates are based on time calculated per minute, per ride. Each minute must be charged at the same rate.
It is against the law to charge for additional people (maximum of 3 people allowed), taxes, or a mandatory tip.